NutraMaize Paves the Way for Remodeled IFI Program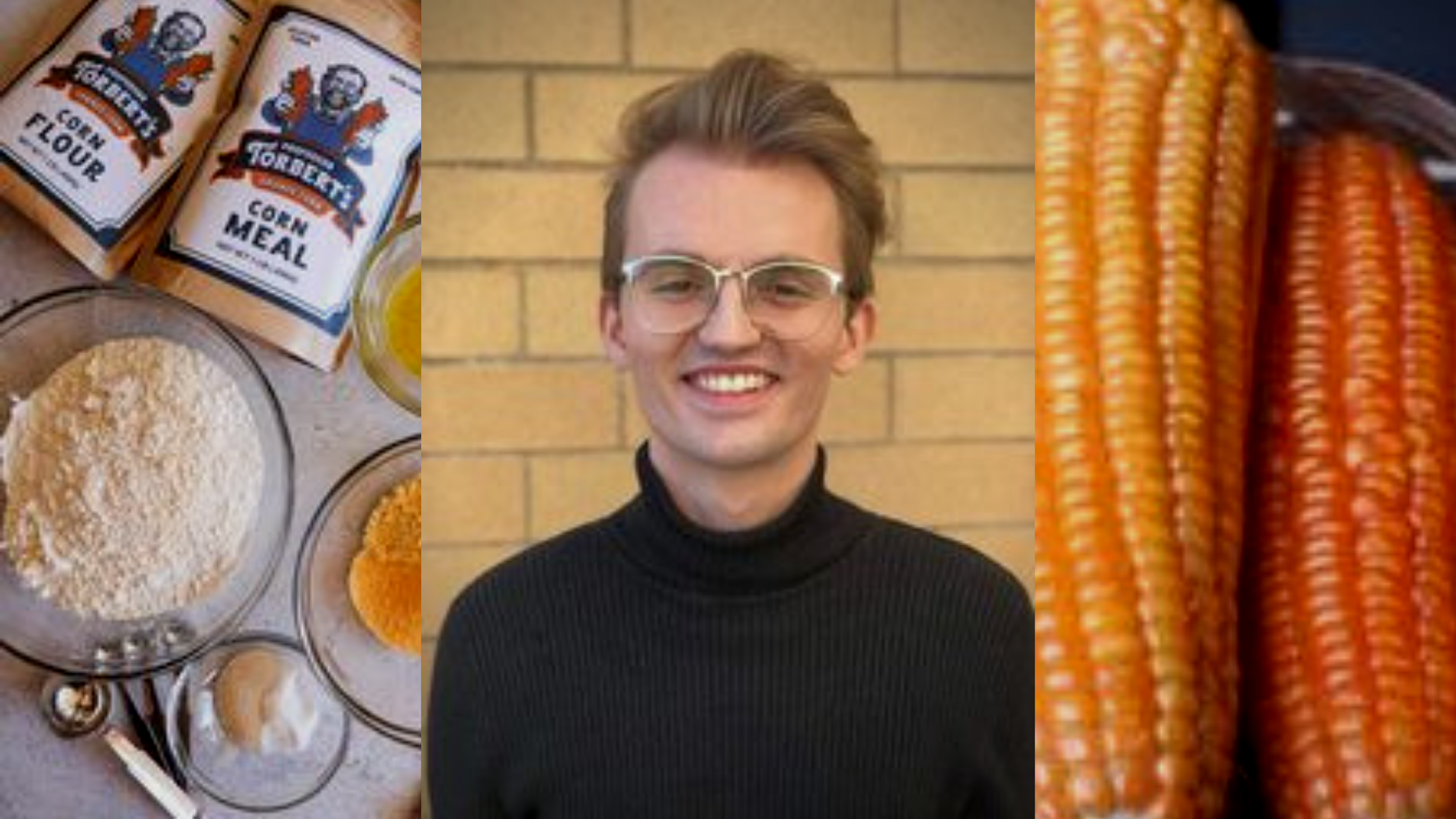 West Lafayette, IN - NutraMaize, a Purdue Foundry start-up company, recently collaborated with the Purdue University Office of Professional Practice (OPP) in a pilot program involving the reorganization of the Interns for Indiana (IFI) program. Two students completed a 10-week, 40 hour/week, internship with NutraMaize during the Summer of 2020. The Office of Professional Practice provided scholarships to each student for their completion of the internship.
NutraMaize commercializes a more nutritious, non-GMO variety of Orange Corn. The company's co-founder and Purdue Professor of Agronomy, Torbert Rocheford, originally developed Orange Corn to help alleviate micronutrient deficiencies in Sub-Saharan Africa. As a result of Rocheford's work and the work of his collaborators at the non-profit Harvest Plus, Orange Corn is currently grown and consumed in more than 10 countries in Africa. Now, NutraMaize is bringing the benefits of Orange Corn to Americans through a line of premium milled products marketed under the brand "Professor Torbert's Orange Corn" which pays homage to its co-founder's lifelong dedication to improving the world through science and agriculture.
Purdue's Office of Professional Practice (OPP) provides opportunities for students to enhance their technical, professional, and global competencies. The office also facilitates experiential education opportunities that benefit student development and provide talent to industry partners across the globe. This includes co-op programs, domestic and international internships, research, and professional and technical skills courses.
OPP administers Interns for Indiana, a program connecting entrepreneurially-minded Purdue University students with Indiana startup's and growth stage companies. The program aims to promote economic development while providing opportunities to high performing students. During the summer of 2020, OPP piloted a new version of the program with the intention to increase impact to employers and improve experiences for students.
According to Joe Tort, Associate Director of Professional Practice Programs, "The program will focus on well-thought-out projects with employers where the employment of student interns can help take the company to the next level. We will remove the financial burden, and help companies who may not yet be able to afford the cost of hiring interns."
NutraMaize CEO, Evan Rocheford: When you're a startup you typically have pretty big ambitions and relatively small budgets, so having two full-time sponsored student interns definitely made a meaningful contribution to our company. Not only did we enjoy engaging with two energetic young boilermakers, their work really helped take our digital marketing efforts to the next level by producing a significant amount of content that we will be able to use for a long time to come."
Sean Renwick, a Biological Engineering major, wrote educational blogs and developed recipes utilizing the company's milled products. Katherine Jacobs, a Communications student, was hired to take photographs, write blogs and develop videos the company can use for social media and other digital marketing platforms. Several of Renwick's recipes are featured on the company's website and Facebook page, and Jacobsen's videos appear on YouTube, Facebook, and Instagram.
Both students agree the internships proved valuable to their professional growth. According to Renwick, "With this internship, I have discovered an interest in Food Science and a new understanding of what it is capable of achieving. Due to my new knowledge of the impact of Orange Corn on Vitamin A deficiencies in Africa, and the effect of Lutein and Zeaxanthin on American health outcomes, I have a newfound appreciation of what Food Science can do and what I, as a Biological Engineer, could accomplish in this area." This academic year, Renwick will continue to explore his newfound interest in Food Science with NutraMaize through an NSF sponsored Research Experience for Undergraduates.
"I learned a lot about digital marketing for a start-up and the video production process, as well as about agriculture and the culinary arts," said Jacobson. "I have a wealth of content I am proud of and will add to my portfolio. I also enjoyed the independent, hands-on, and creative nature of the work. This internship helped me build my confidence in the workplace and significantly improved my videography skills. I feel optimistic about future possibilities as a direct result." Jacobsen plans to complete another internship with NutraMaize to earn additional credits toward her Communications degree during the Spring 2021 Semester.
Due to the COVID-19 pandemic, both students were required to work remotely from home throughout the duration of their internship. "As the pandemic required this internship to be remote, I learned the importance of interaction and collaboration, even if it's online," Renwicks commented. "Almost all of my work was done independently, so I was able to demonstrate my productivity and work ethic, both of which were strengthened by the independence this internship gave me."
By all accounts, the new version of Interns for Indiana was a success. Rocheford commented, "I think that the refreshed Interns for Indiana Program we piloted this summer provided a high impact experience for everyone involved. The work completed not only provided our students with a unique educational experience, it also made significant impact on our marketing efforts as a company." Tort said, "We were extremely happy to support a company like NutraMaize, and are excited to see the impact our students made. The students had great experiences, and the company found itself in the position to retain these students after the summer. This is exactly what we hoped would happen. We are excited to support several more companies and students as we make a full launch of the new Interns for Indiana Program during summer 2021."