Interns for Indiana (IFI)
Here at the Office of Professional Practice, we are connecting entrepreneurially-minded Purdue University students to Indiana startup and early stage companies in order to promote economic development, enhance student success and provide professional opportunities to high performing students. Opportunities will be available for students in STEM and non-STEM disciplines.
How it works:
Internship opportunities will be offered during the summer.
Students will work for a minimum of 10-12 weeks on a full-time (40 hours per week) basis.
Students will register for ENTR 39699 Interns for Indiana Experience.
Students completing all course deliverables will receive a $6,000 stipend from the Lilly Interns for Indiana Endowment.
The program is open to all undergraduate students with a 2.8 GPA or higher.Graduate students are not eligible to participate

Applications for Interns for Indiana are now closed.
Adipo Therapeutics is a company developing a breakthrough treatment for obesity and diabetes that acts by converting energy storing white fat into energy burning brown fat.

Business Development Internship
Adipo is seeking a business development intern to help shape the platform strategy by evaluating potential therapeutic applications for the Adipo technology platform. The summer intern will work directly with the founder and the CEO to research the medical needs, scientific feasibility, and market opportunity for 2-3 potential indications.

BD Internship key activities will include:

Build an understanding of the mechanism of action for the Adipo Therapeutics technology platform based on existing scientific studies.
Research the unmet needs, current competitors, scientific feasibility and market opportunity for potential disease applications for Adipo.
Prepare and present a summary report of findings and recommendations.
Relevant Areas of Study
Chemistry
Biochemistry
Biology
Pre-Vet
Pre-Med
Nursing
IE
CHE
BME
Krannert Entrepreneurship Certificate
Additional Details
Strong work ethic and high scientific curiosity.
Excellent written and verbal communication skills.
Interest in understanding translation of science to business opportunity.
Research & Development Internship
Adipo is seeking a summer intern to work in their R&D lab which is located at 16Tech in Indianapolis. The will be responsible for helping the Senior Formulation Scientist to prepare the Notch-inhibiting loaded nanoparticles formulation and examining its efficacy in the animal primary cells and cell line.

R&D Internship key activities will include:

Learn and perform the Notch-inhibiting polymer nanoparticles formulation preparation and the scale-up process.
Help to prepare the nanoparticles sample for the physicochemical characterization analysis Animal primary cells and cell line culturing and maintenance.
Assist to treat the cells, extract RNA and to do the qRT-PCR.
Support to acquire the cells image using fluorescence microscopy.
Other duties as determined by the Adipo group members.
Relevant Areas of Study
Biology
Chemsitry
Biochemistry
BME
MSE
Additional Details
Strong work ethic and high scientific curiosity.
Excellent written and verbal communication skills required.
Experience with polymers, nanoparticles, cell culture preferred.
This position is based in Indianapolis, IN.
Ashe Express
Ashe Express is an early stage company in the transportation logistics industry based in Indianapolis. Founded by a Purdue alumni and formed co-op student, Ashe Express is seeking an intern that will provide value to Ashe Express?s tiered mission by contributing to long term and short-term operational excellence goals.

This internship experience will include:

Performing freight market analyses
Developing client capture and retention
Dales cycle strategies
Process and compliance documentation
Online brand expansion strategy development
This role offers a unique opportunity for an intern to exercise a range of skills accumulated through coursework while cultivating a cross-functional aptitude that can be applied in any facet of your career. The ideal candidate for this position is one who is a critical but malleable thinker who has an interest in understanding how interdependent markets interact and how to improve the flow and impact on the courier end. This internship is intended to be a mutually riveting experience for both Ashe Express and student.
Relevant Areas of Study
Krannert School of Management
Polytechnic Institute
Civil Engineering
Entrepreneurship
Digital.ai brings together the best and brightest minds from around the world to drive outcomes and revolutionize the software industry. By transforming the way enterprises create,measure, deliver, secure, and continuously improve digital products, we are able to achieve our mission of creating a digital world we can trust.

Software Engineering Internship
The Security business unit of Digital.ai is hiring two Software Engineering interns to work in our office in downtown Lafayette, IN.

During this internship you will create reference applications for mobile, web and desktop ecosystems that will be used to showcase the Digital.ai application protection solutions. These applications will enable Digital.ai to demonstrate the power of our application security products and enable our customers to integrate application protection more easily into their own applications.

The reference applications will execute on Android and iOSmobile devices as well as macOS, Linux and Windows desktop operating systems. The reference applications will provide functionality similar to enterprise applications that our customers protect using Digital.ai application protection products.

Interns will have the opportunity to learn how to use Digital.ai application protection products to secure these reference applications against attack. Support by our team of application security software engineers will be provided.
Additional Details
Experience writing a non-trivial application for Android and/or iOS.
Experience writing inSwift, Kotlin, C++ and/or JavaScript languages.
Utilization of Agile Scrum development process to deliver value during internship.
Relevant Areas of Study
Computer Science
Computer Engineering

Hybrid Internship in Evansville, Indiana
Heliponix is a startup company in the consumer IoT appliance industry searching for highly talented software developers and data scientists. Heliponix provides consumers with the GroPod© Smart Garden Appliances with recurring G-Pod? Seed Cartridge subscriptions which are like "keurig for food."

Co-Founders Scott Massey and Ivan Ball previously worked on a NASA funded research project at Purdue University to develop higher yielding, more energy efficient hydroponic growth chambers for future space colonies under Dr. Cary Mitchell.

They have since grown the company in Evansville, Indiana with the support of the Purdue University Research Foundation, Elevate Ventures, the National Science Foundation, and other investment groups.
Relevant For
The intern will assist the development and operations team to release new product features for the GroPod Smart Garden appliance, resolve customer support issues,discover new data insights from research projects and create new methods to improve agile development for the software team. The intern will review data and come up with meaningful solutions to aid in the success of Heliponix. We are looking for a plant data intern and a software development intern.
Monthly Housing Stipend Available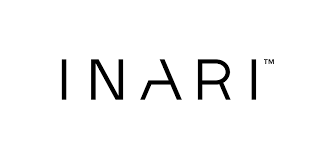 Software Engineering Internship
Inari is the SEEDesign™ company. We embrace the diversity and complexity of nature in every aspect of our business to drive innovation - to push the boundaries of what is possible. Through our unrivaled technology platform, Inari uses predictive design and advanced multiplex gene editing to develop step-change products. We are taking a nature positive approach to unlock the full potential of seed that will transform the food system.

Internship key activities will include:

Build APIs to make data,models, and general system functionality accessible to data scientists for model development and analytics.
Partner with data scientists, plant breeders, and agronomists to develop, scale and manage machine learning models and their pipelines.
Develop and productionalize data pipelines and/or other custom applications that integrate with and extend our breeding, phenotyping, field trial analytics, and overall agronomic data platforms to process spatial and environmental data sets.Gain exposure to Kubernetes, AWS, Postgres/MongoDB/Neo4j, VueJS, Flask-based backends and scalable data pipelines.
Gain experience working in a full stack development role. Gain experience working in a cloud environment with containerized workflows.Work with breeders and scientists to develop tools to enable our products team to make decisions.
Relevant Areas of Study
Chemistry
Biochemistry
Biology
Additional Details
Willingness to learn about automated testing, agile methodologies, pair programming, refactoring, relational databases, and micro services.
Possess a curiosity about the integration of software engineering within agriculture and biology.
Strong sense of purpose and drive to develop unique, high impact solutions.
Adaptability and enthusiasm for new challenges, think creatively, and a passion for learning.
Willingness to be bold and take risks, and the ability to recognize and learn from failure.
Work both independently and deliver on responsibilities within a highly collaborative environment open to giving and receiving ideas, perspectives, and feedback.
Effectively communicate with a diverse range of individuals and audiences
At KeyByte, we engineer technologies to rightsize your NoSQL database to your workload characteristics. Our tech can be licensed to your company or we have an integrated software package to rightsize your cloud DBor your on-prem DB.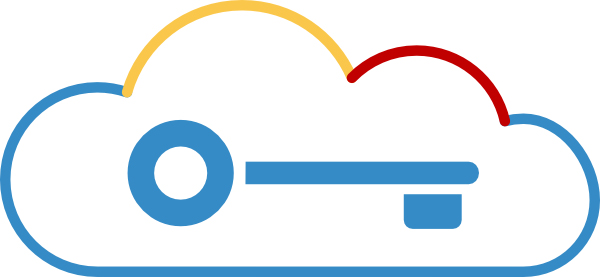 Software Engineering Internship
KeyByte LLC is a cloud and on premise database optimization company. We're looking for an undergrad intern with a background in Computer Science or Computer Engineering.

Skills required for internship:

Frontend development tools, (React/CSS)
Python, C++
NoSQL Database technologies
Skills preferred for internship:
Cloud computing technologies, such as AWS
Software testing and refactoring
Ability to develop software in Go, Swift, C++ or other programming languages
Experience developing web applications using at least one popular web framework
Relevant Areas of Study
Computer Science
Computer Engineering
Additional Details
This internship will work under a team of two professors who are the co-founders and are ML and cloud engineering experts.
Prof. Somali Chaterji: https://schaterji.io
Prof. Saurabh Bagchi: https://bagchi.github.io
Following the Summer 2022 internship, future work opportunities could be available.
Internship will be based in West Lafayette, IN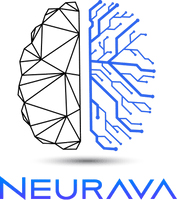 Multiple Internships in West Lafayette
Neurava Inc. is a medical device company located in West Lafayette, IN aimed to help patients with uncontrolled epilepsy take back control of their lives. SUDEP, or sudden unexpected death in epilepsy, is a terrible risk faced by 65 million people worldwide and nearly 3.5 million Americans. With nearly 4,000 deaths occurring each year from SUDEP, 101,000 years of potential life are lost annually, which is second only to stroke. There is currently no device on the market that monitors SUDEP risk.
To tackle this unmet need, Neurava is developing N1, the first-of-its-kind SUDEP risk detection device and algorithm. This non-invasive, patent-pending, wearable device will monitor key physiological signals for dysfunctions associated with SUDEP and provide a fundamental peace of mind to epilepsy patients and those that care for them.
Neurava is hiring summer internships for 3 positions:
Hardware/Firmware Engineer
Algorithm Engineer
Business Analyst
The interns will have the opportunity and experience of working at a medical device startup and playing a key role in its success.
Relevant For
Our robot fleet is the lifeblood of our business -- success is determined by their effectiveness and efficiency. To achieve that level of service, we must have an optimized back end that not only services our current needs but is flexible going forward. This enables our operations team to achieve results more efficiently.We must also continually expand our available robots to be able to service the continual increasing demand for our services. To achieve that, we are redesigning & building more robots.

Engineering Internships in Wolcott, Indiana
Rogo is a quickly growing Ag-Tech company headquartered in Wolcott, IN, that exists to help farmers get more consistent soil samples to ultimately apply their fertilizer more efficiently.

Rogo has created and continues to develop the only robotic soil sampling solution in agriculture. Our close-knit team of engineers are thought leaders and they are encouraged and empowered to push the boundaries of innovation in our industry. With new markets and challenges constantly arising, our team collaborates and executes, keeping Rogo on the bleeding edge of technology in both agriculture and robotics.

Our team respects each other deeply, while at the same time debating ideas fiercely to get to the best solution. At Rogo, a growth mindset trumps knowledge and actual results trump effort.
Relevant Areas of Study
Additional Details
Engineering - Builds/Mfg Intern
We are expanding our fleet of robots this upcoming summer. As a part of this, you will be involved with our planned robotic redesigns for this upcoming version of our robot and helping out with the build of the robots. In addition to this, you will be testing to ensure robots complete all safety and operational requirements.
Engineering - Software Intern
We are currently redesigning our back-end to better optimize our operations and reduce the current wear created by maintaining our back-end databases. You will be involved in implementing our new back-end infrastructure and data flow. This includes testing & execution of both our robot data communication and business data flow.
The Milk Bank (TMB) is a living tissue bank similar to blood banking dedicated to combating infant mortality. TMB provides pasteurized donor human milk for premature and ill infants across the Midwest via Neonatal Intensive Care Units (NICUs) and outpatient programs. The Milk Bank strives to ensure that every child has access to safe, lifesaving human milk and is committed to helping more infants celebrate their first birthday.

This internship will lead a collaborative project addressing equity in breastfeeding and infant mortality and be responsible for outreach, research, professional writing, and project management.

The ideal candidate will be comfortable and excel in relationship building as well as discussing issues of race, racism and similarly marginalized and oppressed groups.

Students with experience in communications, marketing, public relations, graphic design, social justice, social work or similar programs are encouraged to apply.
Relevant Areas of Study
Professional Writing
Communication
Marketing
Public Health
Intern Responsibilities
Collaborate and cultivate relationships with accountability partners such as Indiana Black Breastfeeding Coalition (IBBC).May include joint supervision from IBBC.
Research and benchmark materials publicly available or utilized by other milk banking or breastfeeding organizations.
Author four education pieces targeting specific stakeholder groups (mothers of color, LGBTQ+ community, fathers, and grandmothers).
Conduct program management for related graphic design process.
Support "Chocolate Milk" webinar and subsequent milk drive for women of color and healthcare providers that support them.
Assist with tracking outcomes and demographics.
May conduct focus groups or customer service related interviews.
Help prepare for outreach, engagement, and organizational mailings.
Other duties as assigned.
Thrive Wellness
Thrive Wellness is a locally owned business in Indianapolis, IN focused on providing an assortment of beauty, health and wellness products to the individual seeking quality and natural alternatives to assist in their journey towards holistic wellness. Our passion is rooted in our personal experiences in health and wellness, which allows us to empathize with our customer's demand for a dedicated palette of options in a range of niches from responsible and ethical sources. Thrive Wellness invites you to be a part of our growing team as we move forward towards our mission.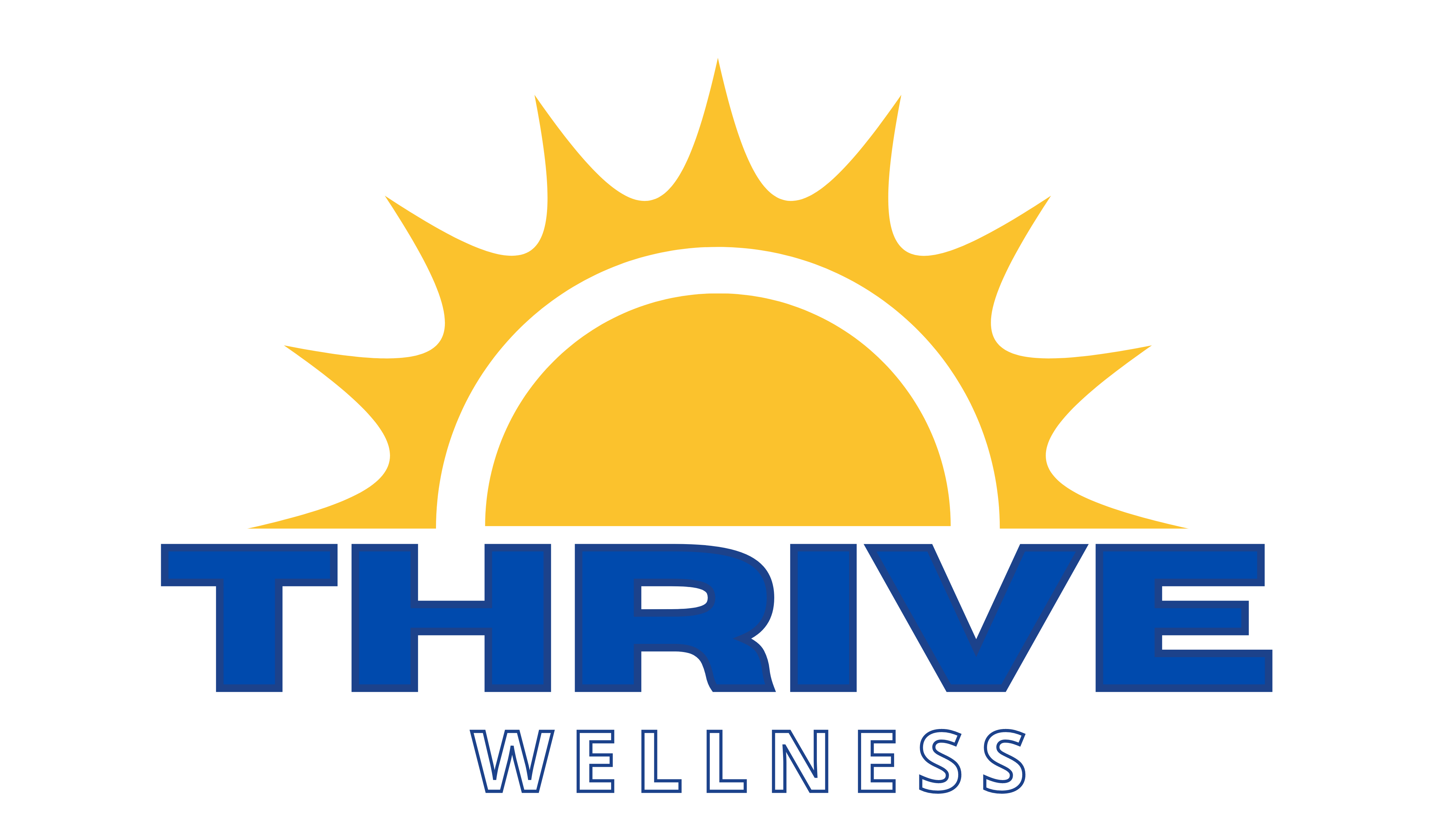 Management / Marketing Internship
Thrive Wellness is seeking two interns to be immersive in the goal to aid in the development and deployment of online and retail branding and marketing strategy. The range of marketing reach includes but is not limited to:
Email marketing development
Social media management
Online and retail advertisement
Website management
Strategic development and research
This role is intended to be a hands-on experience of marketing and business operation management. We are committed to providing a fulfilling summer experience with opportunities to develop a host of skills that are both mutable and widely applicable professionally.
Relevant Areas of Study
Krannert School of Management
Computer Graphics Technology
Entrepreneurship
Communication
Additional Details
An ideal applicant for this position is someone who has a natural curiosity for nature, artisanship, wellness & nutrition and relating with others. An entrepreneurial minded individual would be most successful in this role.
Entrepreneurially-minded students are encouraged to apply for IFI internship opportunities. Check out the following timeline to learn how you may be able to participate.
February 21: Employer projects are selected and posted here. Eligible students will be contacted about the opportunities and how to apply.
February 21 - March 4: Students apply for internships by submitting an Interns for Indiana application.
April 15: Employers finalize selected students and students enroll in ENTR 39699
May 16 - August 5: Students complete internship projects with employer
August 5: Students turn in ENTR 39699 course deliverables
ENTR Interns for Indiana Experience
Credit Hours: 0. Internship work experience through Interns for Indiana Program with cooperation of participating employers. Students submit a summary report and company evaluation. Through a mutual selection process, students may be placed as interns with entrepreneurial companies. Placements are determined through a screening process based upon students skills and experiences gain through their major fields of study. Fulfills a capstone requirement for the Certificate in Entrepreneurship and Innovation Program. Permission of instructor required.
IFI employer project proposals for Summer 2022 are now closed. The Office of Professional Practice has started to pool candidates for our Summer 2022 internships. Our hope is that these projects will have significant importance to the growth and development of the company. Please familiarize yourself with the timeline below.
February 21 - March 4: Applications material collected from interested candidates by OPP staff
March 11: Application material forwarded to companies
March 11- March 28: Companies evaluate candidates & conduct interview process
April 15: Companies notify OPP and students about selection for the program and submit Statement of Understanding
May 1: Employer/student contract turned into OPP office
May 16 - August 5: Students conduct 10-12 week full-time internship
August 5: Students turn in course deliverables to OPP office