PPA Student Spotlight: Ellen Van Daele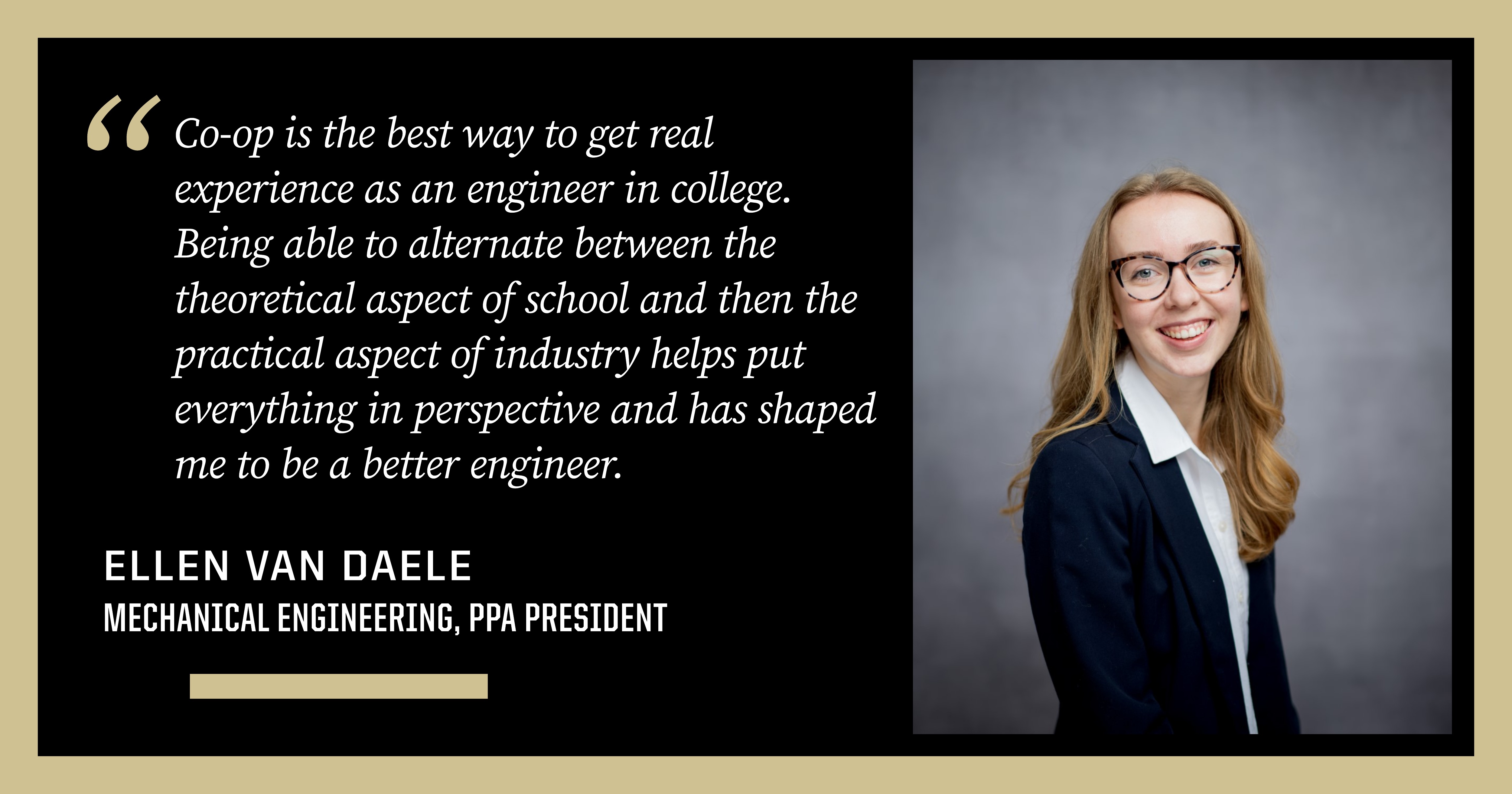 Ellen Van Daele, a junior studying Mechanical Engineering with a Management Minor, currently serves as President of Professional Practice Ambassadors. Growing up in England and Belgium, Ellen eventually moved to Austin, Texas before coming to Purdue. While at Purdue, she has been actively involved in OPP's co-op program. Ellen has completed two terms as a Fixed Equipment Engineer at ExxonMobil in their Baytown, Texas refinery. Additionally, she had held the position of Flight Sciences Intern at Boeing.

"The semester long co-op sessions allow you more time to really delve into your projects and gain more responsibility. Plus, it is so fun to not have homework!"
Aside from serving as PPA President, Ellen is on the campus relations committee in PESC, a consultant for Purdue Solutions and a TA for ENGR 103 and OPP. A fun fact about her is that she can speak Dutch!
Her future plans include being a Summer Associate at EY-Parthenon and completing a co-op rotation in the Assembly Manufacturing department at Honda Manufacturing during the Fall 2021 semester.