GEARE Student Makes Giant Leaps During Quarantine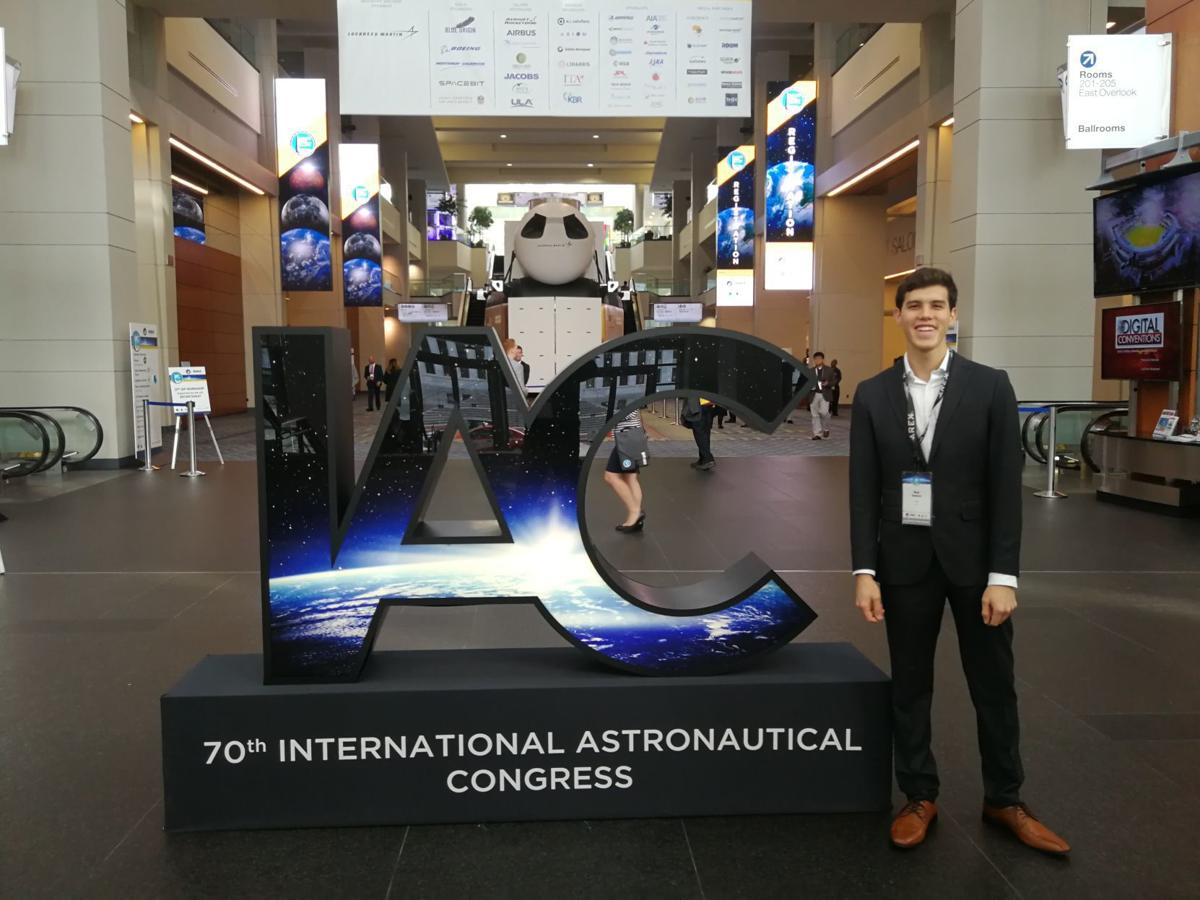 A stolen passport and an extended stay in an unfamiliar country set the stage for one unforgettable Purdue student, Roy Ramirez. Roy, a senior in the school of Aeronautics & Astronautics, found himself stuck in France after learning his passport was taken from his backpack while out in the city. With the pandemic changing the narrative of the world, Roy's trip was supposed to be cut short in order to safely bring him home. Without a passport and with closed embassies all over the globe due to COVID-19, Roy was going to have to stay in France a while longer. Despite being in this unknown and frightening situation, Roy persevered and was part of a global experience that will shape his future for many years to come.
Roy's journey took him abroad for a semester at ESTACA University in France as part of the Global Engineering Alliance for Research & Education (GEARE) program, run by the Office of Professional Practice. He planned to do an internship following his semester abroad, and decided he would continue with this plan, since he could not leave France. He also maximized his time during the French lock down by studying, expanded his French language abilities and knowledge of French culture, and brainstorming for his startup, AREX, working on a pivotal project exploring the globalization of space.
Roy secured an internship position with the deep-tech company named ThrustMe. He worked on the innovation propulsion systems for satellites. Roy's passion is chemical propulsion, having designed, built, and tested the first liquid rocket engine in the Central American and Caribbean region. This project helped him imagine other possibilities for propulsion. He was given vague instructions and a great deal of freedom to come up with his own ideas to prototype and test. In the end, he was able to pitch his ideas to the company and he is confident some of his ideas will be moved forward.
His internship has helped him with his own endeavor, Project Polaris. Project Polaris, a two-year project that focuses on the globalization of space, enables participants to design a rover capable of traveling to and operating on Titan. What makes this project unique is the use of a balloon instead of wheels for the Rover to get around. The prototype of the rover is named Star Rover. Participants will plan to travel to Costa Rica in the summer of 2021 and utilize labs associated with the Costa Rica Institute of Technology to work on prototypes. Once complete, participants will travel to IAC in Paris in 2022 to present their technology. With partners like GEARE, Costa Rica Institute of Technology, ESTACA Space Odyssey, TECSPACE Costa Rica & Valispace, and Itinéraires Interculturels, Roy worked endless hours to create relationships and opportunities for students to receive technical guidance on the project.
Being in confinement allowed him to take the time to put things in motion. He currently has 85 people from 12 different countries working on the project. Roy is proud of the fact that one of the mentors for the project was the director of the Huygens Mission, which is the only mission that has successfully landed an object on Titan. Project Polaris brings many challenges, including learning the terrain and the atmosphere of the moon for understanding on how the Rover can operate on the surface. Another challenge will be monitoring the rover; it will take several years to even reach the surface; this piece will be essential in making sure to prevent collision.
Being fully immersed in a new culture comes with a learning curve. There were often times where French was the only language spoken and Roy was given the opportunity to practice the language he started learning in high school. Something that he has learned is how people from different cultures are different in their approaches. For example, he explained that some cultures are more direct in addressing conflict at work or at school, while other cultures like to keep the peace and avoid conflict. Another example of cultural learning for Roy was appropriate greetings. In France, some people kiss two or three times on the cheek, which he explained was sometimes very awkward because he wasn't sure the context of when to greet with two vs. three kisses.
The most memorable cultural experience for Roy was getting to stay with a host family who practiced Islam. "Coming from a Christian background, this was a new religious experience and it was amazing," Roy stated as he remembered his time in the home. He was able to partake in all of the traditional meals during Ramadan, enjoying many new foods for the first time.
Roy's GEARE experience was anything but normal. In the midst of adversity, he was able to fully immerse himself in the culture, collaborate with others and start a project that will make an impact. Roy's advice to those interested in GEARE comes from a memorable conversation with his dad; "Doors are already closed. You don't lose anything by knocking on them." Roy believes that if someone feels as if they are under-qualified for an opportunity, they should still go for it. He says, "If you knock and they don't open, the door was already closed, however, if they open the door, you know you didn't miss out."
You can learn more about Project Polaris here.